SILK DRAPERY

CUSTOM SILK DRAPERY COLLECTION - HANDMADE IN THE USA

Solid Silk Dupioni
Solid Silk Taffeta
Bordered Silk Drapes
Silk Hotel Drape
Hand Woven Silk Drapery
Parker Drape
Fairmont Drape
Striped Silk Dupioni
Striped Silk Taffeta
Edge-Banded
Viceroy Drape
Double Bordered
Silk Embroidered

LINEN DRAPERY

CUSTOM LINEN DRAPERY COLLECTION - HANDMADE IN THE USA

Solid Linen Drapes
Hotel Linen
Sheer Linen Drapery
Estate Linen Drapery
Hampton Linen Drape
Patterned Linen Drapes
Velvet Trimmed Drapes
Bordered Linen + Linen
Bordered Linen + Silk
Manhattan Linen
Ribbon Trimmed Linen

COTTON

COTTON & FAUX MODERN CUSTOM CURTAIN COLLECTION

Robert Allen
Hyland Collection
Contemporary Cotton
Printed Cotton Drapes
Geometric Drapes
Solid Cotton Custom Drapes
Solid Velvet Drapes
Kids Custom Drapes
Chateau Poly Drapes
Custom Outdoor Drapery

COUTURE

SCHUMACHER, KRAVET & DRAPESTYLE COUTURE DRAPERY

Kravet Custom Drapery
Martyn Bullard for Schumacher
Custom Hand Woven Silk
Schumacher Custom Drapes

SHEERS
ROMAN SHADES

CUSTOM ROMAN SHADES & WINDOW TREATMENTS

Custom Roman Shades
Cotton Roman Shades
Solid Linen Roman Shades

HARDWARE & TIEBACKS

CUSTOM DRAPERY HARDWARE - TASSELS & TIE-BACKS

2-1/4" Decorative Wood
1-3/8" Decorative Wood
1" Classic Iron
Chicago Square Iron
Classic Wood
Toronto Glass
1-1/8" Stainless Steel
Easy Pull Drapery Hardware
Double Track Traverse
Tassels
Pillows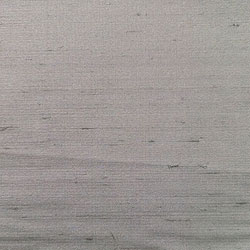 Silver Dollar
The New Parker custom banded silk drape by DrapeStyle.

If you don't see Exactly what your looking for? Just call a DrapeStyle Designer at 800-760-8257 and we will be happy to provide you with a custom quote on any size drapery panel.

Click for Live Help Now!
Related Items
Priced from: $78.74
Priced from: $36.74
Priced from: $28.99
Priced from: $5.99
Customer Reviews
Average Customer Review: Not yet rated
There are no reviews yet for this product. WRITE A REVIEW and share your thoughts with others.
Sale Pricing, $99 Blackout Drapery Upgrade and Flat Rate Shipping Expire December 20th, 2013. Fixed Priced Shipping excludes THE | OUTLET.

Financing is provided by Bill Me Later